Yes, I realize that I just wrote a
"life lately"
post last week and a "currently" post is basically the same idea. But I really wanted to link up with
Kristen
and
Gretchen
today, and, to be completely honest, I wasn't feeling any of the 20 blog posts I started before this one.
So I'll save those for another time, and talk about some completely random shit today.
Currently I'm:
Reading:
The Memory Keeper's Daughter
by Kim Edwards. This is my second book for
Book Challenge by Erin 4.0
, and I have several others from
my list
already checked out from the library. I think I'll probably go for
Wintergirls
by Laurie Halse Anderson next.
Listening To:
A lot of Radiohead.
Especially this:
And this:
Wishing:
I had more time to do everything I want (and need) to do. Seriously ... 24 hours just isn't enough most days.
Spending:
Less money in general. One of my
New Year's resolutions for 2016
is to be more frugal, and I think I've been doing pretty well so far. I'm not on a spending freeze or anything, but I'm trying to be more aware of my spending habits in order to cut back on unnecessary expenses.
Trying:
To avoid getting sick. Eric has been feverish and coughing his head off for the last couple of days, and I've basically been like this: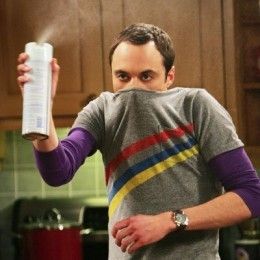 Thinking:
That I should have chosen something less time consuming to make for work tomorrow. I have to bake a couple of pans of pasta tonight, and, while it isn't difficult, it takes time. (And yet I keep putting it off.)
Craving:
Mediterranean food. Specifically falafel. And hummus. And kebabs. Yum.
Loving:
That this weekend is going to be mostly free and relaxing. I have a Skype date with two of my girlfriends on Saturday, and I'm planning to work out Friday, Saturday, and Sunday. But other than that? Totally free.
Planning:
To spend some time reading,
stalking
checking out new blogs from this link-up, and working on some blog posts this weekend. (Obviously I give zero fucks about the Superbowl.)