Last month I shared some of my
musical guilty pleasures
, and then went on to make a
playlist
featuring many of the bands and artists mentioned in that post. My guilty pleasures post wasn't
all
about the music I'm embarrassed to admit I like, though. I also included music that most people are surprised to learn I like as well as some long time favorites that some might think I should have "outgrown" (but I obviously never did).
I tend to get a little nostalgic around this time of year, but it's not just because of all the back to school stuff. I mean, yes, sometimes I miss the excitement of a new school year (yes, I was one of those nerdy kids who actually looked forward to learning new things), but I think it's mostly because I'm another year older. I'm more removed from my youth.
In some ways it's relieving ... I mean, who wants to relive all the drama and insecurity and raging batshit crazy hormones of their preteen and teenage years? I certainly don't.
At other times, though, it's a little sad. High school wasn't the nightmare for me that it was for some people. I wasn't the prettiest, most popular girl (not by a long shot!), but I had a great group of close friends. I was involved in a lot of fun activities (drama, dance, band, flag corps, etc.). I had a few boyfriends, and began my first very serious, very long term (4 years) relationship the summer before my junior year. I saw my family, including my now deceased grandparents, all the time (something I definitely took for granted back then). I spent a lot of my free time writing, reading, and listening to music (not much has changed there, I guess). Sure, there were the shitty fights with friends, dramatic breakups, and occasional feelings of inadequacy ... But I mostly enjoyed my time in high school.
So, as an ode to my high school days (and the music I never outgrew), this month's playlist is all about the band that was my absolute favorite from 7th grade until my last year or so of college: Pearl Jam.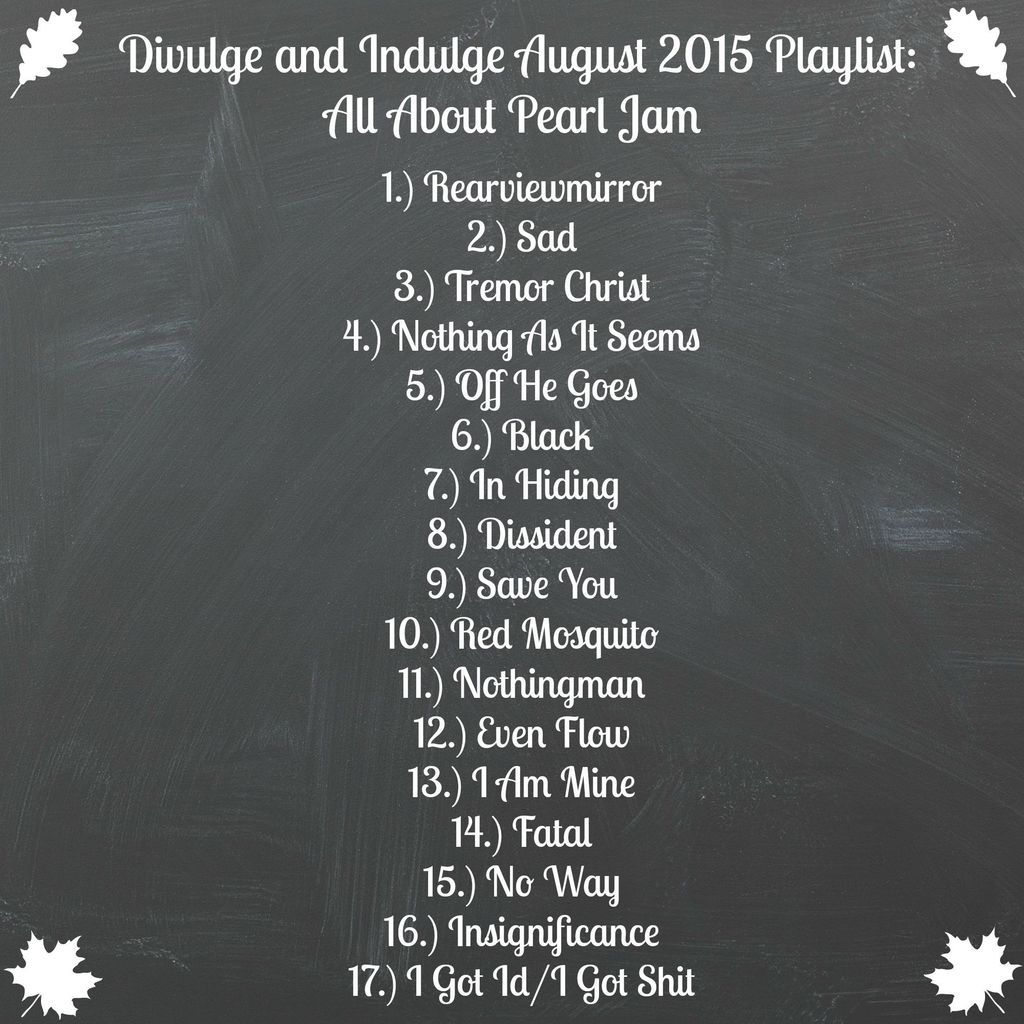 I never stopped loving Pearl Jam ... I just fell in love with some other bands and artists and stopped listening to them as often. (It probably also didn't help that most of their stuff after
Riot Act
just didn't do it for me.)
Lately, though, I've been listening to them a
lot
. And listening to Pearl Jam transports me back to a completely different time in my life ... A time when I thought anything was possible.
Music is powerful because it can bring so many memories to the surface. A single line might remind you of the happiest time in your life (or, conversely, your lowest point). So now I have to ask ... What music transports you to a completely different time in your life?