When I was trying to decide what to write about today, I realized that I haven't written anything about
movies
since last October. I love talking with my friends about great movies we've seen, so it seems kind of crazy that I've gone this long without sharing any of the other movies I love on my blog.
As with my last movie post, I'm going to narrow my focus. Sure, I could list my favorite movies of all time, but I think it would be a pretty scattered list. That's not to say that I won't do that at some point ... Just not today.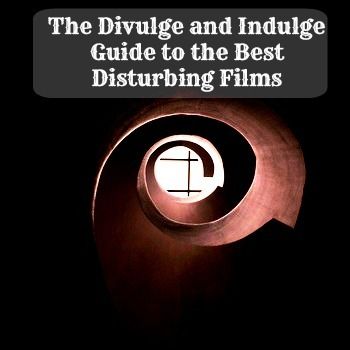 Image provided by Pexels and edited by me.
Today I'm going to be sharing some of my favorite disturbing films. I'm not talking about scary movies (some of my favorites in that category can be found by clicking the link in the first paragraph) ... I'm talking about movies that got inside me and touched a nerve. These are movies that I find myself thinking about often, whether I've seen them several times or only once.
I know that these types of movies aren't for everyone. But I also know that there are a lot of people out there just like me who enjoy dark and disturbing entertainment ... People who want to feel something when they're watching a movie or reading a book (and who don't necessarily need those feelings to be warm and fuzzy).
If this isn't your thing, that's cool. You can always come back another day when I'm discussing something that does interest you. If, however, you're looking for some recommendations for great (yet disturbing) films, you've come to the right place. (And please feel free to post your own recommendations in the comments!)
The Divulge and Indulge Guide to the Best Disturbing Films
1.
Pan's Labyrinth
This is, by far, one of my favorite movies of all time. The plot centers around a young girl, Ofelia, who moves with her very pregnant mother to live with her sadistic new stepfather. She finds escape in a world of fairy tales and magic, with fantasy and reality blurring as she completes increasingly dangerous tasks in an effort to see her real father again. This is a very visually stunning film, but that's not all it has to offer. The acting and storyline suck you in and never let you go. It's a heartbreaking and often brutal film ... Once you've seen it, you won't forget it.
2.
Irreversible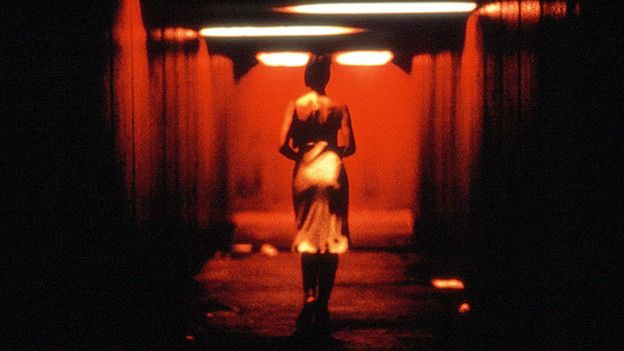 Let me begin by saying this is absolutely one of the most brutal, heartbreaking movies I've ever seen. This usually shows up on lists titled "Movies You Can Only Watch Once," and for good reason (though, if I'm being honest, I've seen it twice). There's a lot of controversy surrounding this film, mostly due to the very lengthy, very graphic rape scene, but there's more to it than that. As the title suggests, the film is told in reverse ... Viewers are greeted with a few shocking sequences, only to spend the rest of the movie learning more and more about these characters. It's an interesting and powerful look at violence and relationships and the lengths a person might go to in order to exact revenge.
3.
Lilya 4-Ever
This movie will rip your heart out and stomp all over it. I've seen a few movies about human trafficking/the underground sex trade, and
Lilya 4-Ever
puts them all to shame. After her mother leaves for America, 16 year old Lilya is left to fend for herself. She spends most of her time with her only friend, Volodja, until she meets the older, sexy, exciting Andrej. Promising her a better life in Sweden, Lilya leaves everything she knows to be with him ... And finds herself trapped in a hellish nightmare she cannot escape. The acting is phenomenal, and the film is so realistic that your heart will literally break for these characters. I saw this one years ago, and I still think about it all the time.
4.
Bully
Love him or hate him, Larry Clark knows how to get inside the often fucked up minds of teens. I've mentioned this movie once
before
, but never really gave much of a description of the actual plot.
Bully
is based on the true story of a group of teenagers in Florida who plot to murder a mutual friend after his cruelties become more than they can take. I love this movie because it's gritty and, in my opinion, very realistic. As the story unfolds, you can believe that these kids really can't see any other way out.
5.
Requiem for a Dream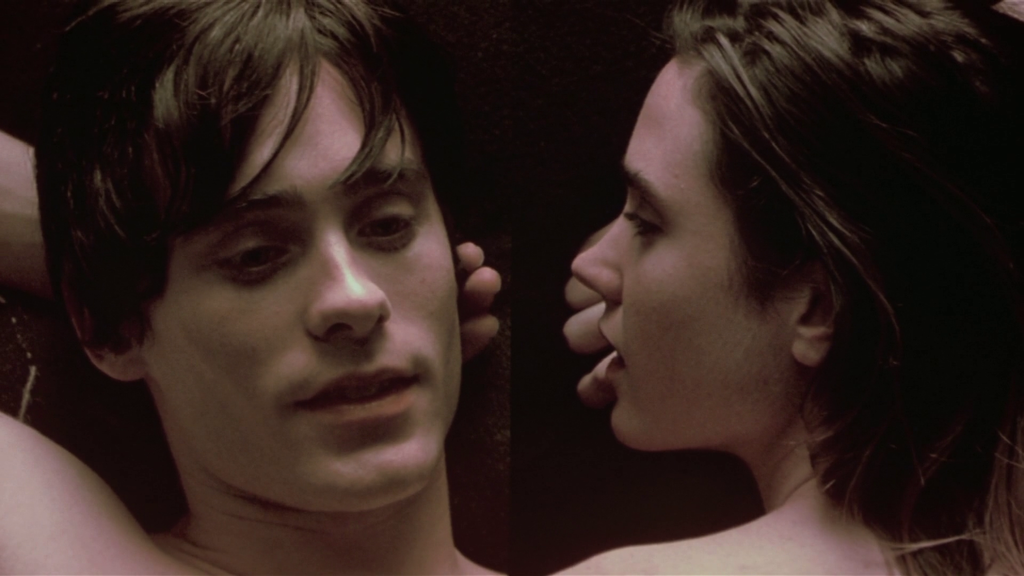 No list of disturbing movies would be complete without
Requiem for a Dream
. I know that some people really don't like this movie, but I think it's great. Viewers watch as 4 people's lives spiral out of control after becoming hopelessly addicted to drugs. It's never pretty, and often painful to watch ... This is a movie that will make you think long after it's over. I've seen this movie many times, and it never fails to make me cry.
6.
We Need to Talk About Kevin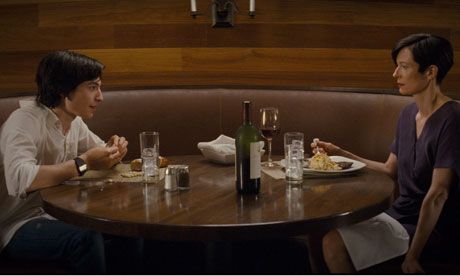 I usually don't watch a movie before I read the book, but in this case I did. (The book is sitting on my bookshelf at home just waiting to be read ... I'm sure I'll get to it eventually!) This movie chilled me to the bone because it took some of my worst fears about potentially becoming a mother and made them into a horrific reality. Could a mother love a son like Kevin, with his increasingly violent tendencies? That's the question this movie seeks to answer. This is a brilliant film that will stick with you for a long time.
7.
Bad Education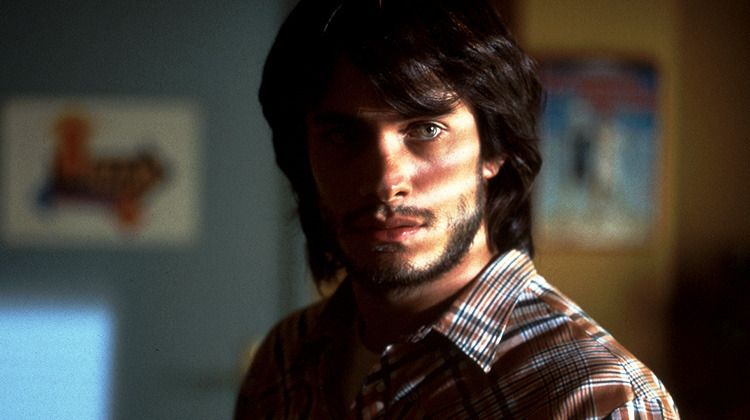 This film explores the effects of childhood sexual abuse on two friends as they cross paths again later in life. It's kind of difficult to discuss more of the plot without throwing in too many spoilers, but it's an intense movie with some great performances (especially from Gael Garcia Bernal, pictured above).
8.
Hard Candy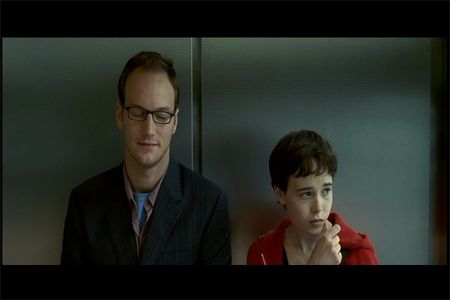 This is one of those movies I watched on a whim only to be pleasantly surprised. This is the story of a young girl who spends a lot of her time chatting with a much older man online. After making plans to meet in person at a coffee shop, she decides to go back to his apartment with him. At first it seems as though she's in danger, but we soon realize that she can more than hold her own.
Hard Candy
takes viewers on a wild ride, and by the end the line between good and evil becomes more and more blurred.
9.
Kids
As with
Requiem for a Dream
, no list of disturbing movies would be complete without
Kids
. This is another look at the dark side of teenage life from none other than Larry Clark, and it deals with some serious shit (including the spread of HIV). At the end of this movie, my reaction was simply, "Whoa." If you like dark and disturbing entertainment and haven't seen this movie, you need to watch it immediately!
10.
L.I.E.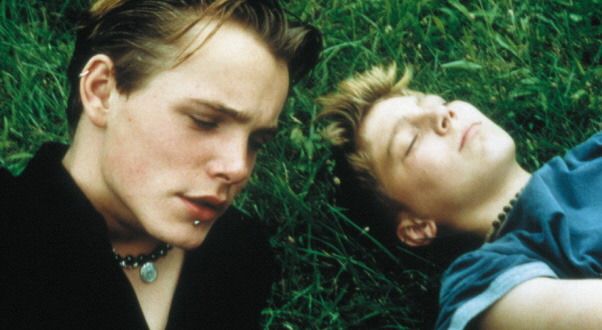 When I started watching this movie, I had no idea what to expect. I tend to like Paul Dano's movies, so I was interested to see how some of his very early work would be.
L.I.E.
did not disappoint. This film deals with a lot of difficult subjects, but in a very realistic way. This is not a movie that will make you feel good about life, but it will definitely make you think.
I could probably list several more, but these were the ones that immediately came to mind as I sat down to write this post.
And finally, my little disclaimer: I realize that I didn't give a lot of details about some of these movies, so I'd suggest looking them up on
IMDB
if you're intrigued but unsure if the subject matter will be too much. I get that not everyone can (or wants to!) handle such disturbing material, so I always recommend doing your own research to determine if it's right for you.