Okay, I know what you're thinking ... The picture accompanying this post looks eerily similar to the picture used in last week's Tasty Tuesday post. (And you're right.)
But I haven't lost my mind. I'm not posting the same recipe 2 weeks in a row. This week I'm actually posting about the rice you see
under
the fish.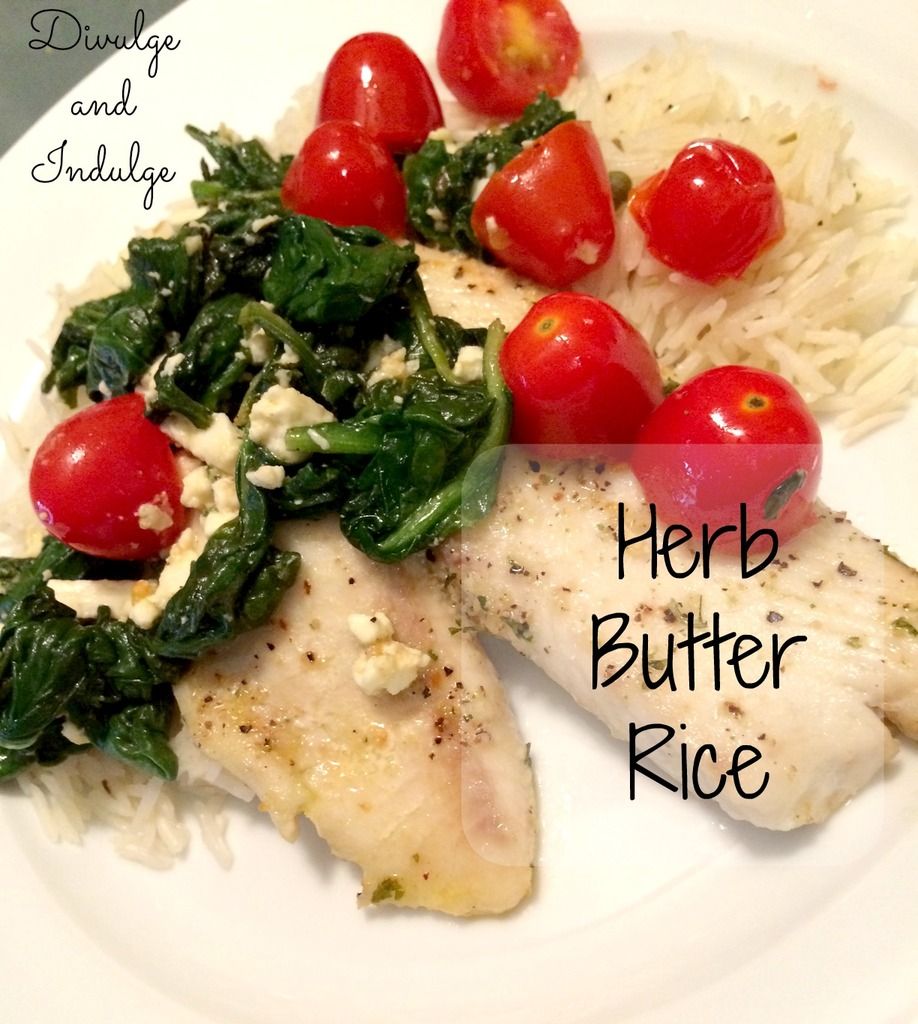 This rice was actually what I would call "a happy accident." I've never claimed to be great at coming up with creative side dishes for my meals ... In fact, I typically serve most dinners with a side salad, Steamfresh vegetables, and/or plain rice. But that gets boring.
When I made the Mediterranean Tilapia, I initially planned to just serve it with plain basmati rice. After some thought, I decided I wanted more flavor so I added some chicken broth to the rice. That didn't seem like enough, though, so I started adding a few more things to the pot. The result was a simple side dish that added just enough extra flavor to perfectly complement the fish.
Herb Butter Rice
A Divulge and Indulge original recipe.
Ingredient List:
2 cups dry white basmati rice
2 cups chicken broth
1 cup water
2 tbsp low fat margarine or butter (I used low fat margarine to try to cut some calories.)
2 tsp black pepper
2 tsp garlic salt
2 tsp Mrs. Dash Original blend
2 tsp onion powder
1 tsp dried rosemary
Instructions:
1. Add all the ingredients to a large pot.
2. Bring the mixture to a boil, then reduce heat to low and cover.
3. Allow the rice to simmer for about 15-20 minutes (or according to the instructions on the package of rice you're using, as many will differ).
4. Remove the lid and fluff the rice with a fork or spoon.
A word of warning: this does make a lot of rice (enough for 2-3 meals, depending on how much you eat and how many people you're feeding). It reheats nicely, but if leftover rice isn't your thing, I'd suggest cutting the recipe in half.