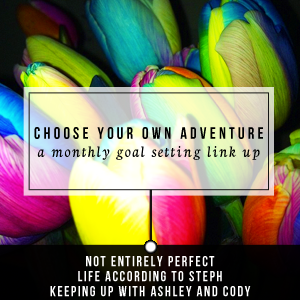 It's the first Thursday of the month, and that means it's time to share the results of my
October food challenge
. For the most part, I stuck with my goals this month. I definitely slacked on the coffee part, though (which is so unlike me).
To recap, my original goals were as follows:
1. Share at least 2 "good for game day" recipes.
2. Share at least 1 pumpkin recipe.
3. Purchase at least 5 different seasonal coffee drinks from various shops around town and then share my thoughts on them in a post.
And here's how I did:
1. The "good for game day" recipes weren't too difficult for me. I'm pretty diligent when it comes to writing my Tasty Tuesday posts (well, for the most part), so I assumed I could probably accomplish this goal. If you're new to this blog and want to check them out, they can be found
here
and
here
.
2. I also didn't have an issue choosing a pumpkin recipe to share. It's a great breakfast/brunch meal and it can be found
here
, if you're interested.
3. I only had one seasonal coffee drink during the month of October.
One
! I was actually kind of surprised at myself for not meeting this goal. I mean, it's not too difficult to swing by a coffee shop on my way to or from work (or any other time I'm out, for that matter) ... And yet somehow I managed to only do this once. Lame.
Since I only tried one seasonal coffee, I'm not going to make a separate post about it. I'll just share my thoughts here (which is very exciting, I know).
It's probably best that I didn't try 5 different coffees. I mean, no one needs to see 5 pictures that look just like this.
Scooter's never disappoints me. Some of my friends don't like it as much as some of the other coffee places in town, but I think their coffee has a very distinct, rich flavor. I actually don't go to Scooter's as often as some other places (namely Fox Hollow Coffee and Starbucks), but every time I
do
go, I think, "Hmmm ... I should probably make it a point to go there more often."
I tried their Pumpkin Chai Latte, and it was delicious! It was rich and sweet and had the perfect balance of flavors. I basically inhaled this, so I'd definitely recommend it to others!
And there you have it ... The results of my October food challenge. The theme for November's personal challenge is
organization
. Since Eric and I are going to be traveling for a good portion of the month, I'm going to keep my goal (or goals) pretty simple. After all, I won't exactly have a ton of extra time to tackle random projects this month! There are a lot of things I'd like to do, but, like I said, I'm just not sure if I'll be able to find the time. I'm still trying to come up with at least one project I know I can stick with, but I plan to post my goal (or goals) tomorrow ... So stay tuned!