There's a little Greek place
here
in Omaha that Eric and I love. It's a family run restaurant that features simple but delicious specialties. We always start with the dolmades (stuffed grape leaves), and I almost always order the gyro platter, which comes with a side salad and the most amazing potatoes.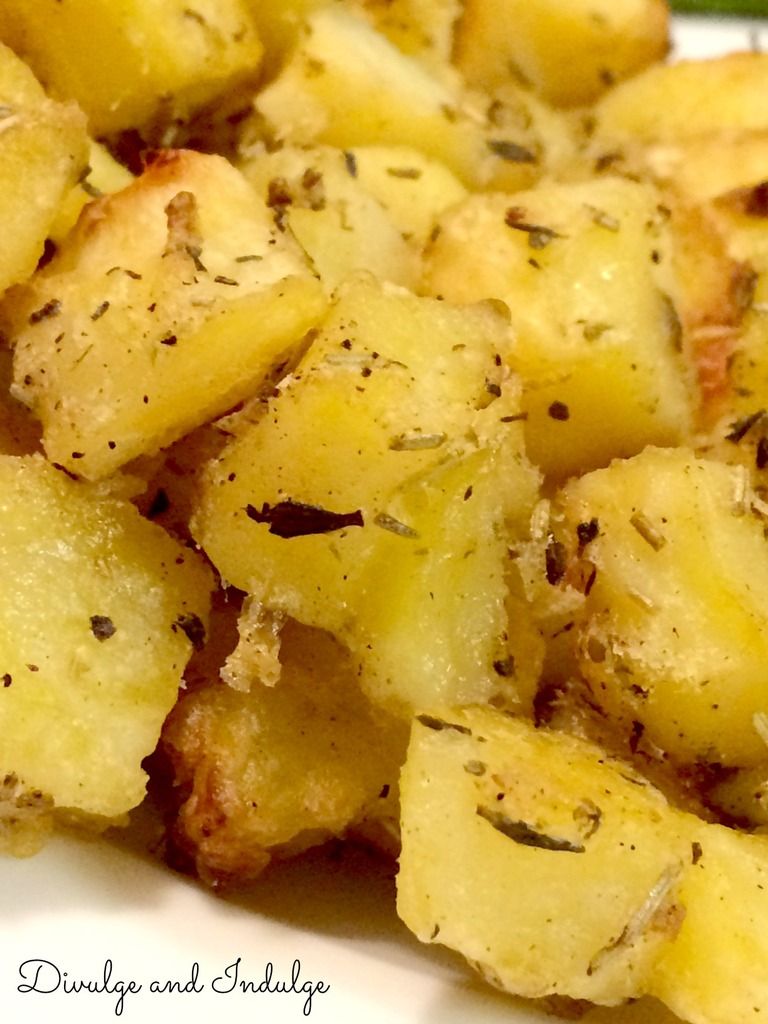 This is such a simple recipe, but it's so good!
Since I first tried those potatoes several years ago, I've been looking for a recipe that might produce something similar. I knew I'd never replicate them exactly, but I was sure that I could make something comparable if I could figure out which spices they used. (All I knew for sure was lemon, oregano, salt, and pepper.) And since I rarely make side dishes that are more elaborate than steamed vegetables or a salad, I thought it would probably be a good thing to have a recipe like this available. Sometimes you want something different, you know?
A few weeks ago I was searching Pinterest for some side dish ideas, and I saw a recipe for lemon herb roasted potatoes. When I followed the link and read through the recipe, I got really excited because I thought they might taste a little like the Greek potatoes I love so much.
I'm happy to say that I was right! While they don't taste
exactly
the same, the flavors are very similar. And, most importantly, these potatoes are delicious.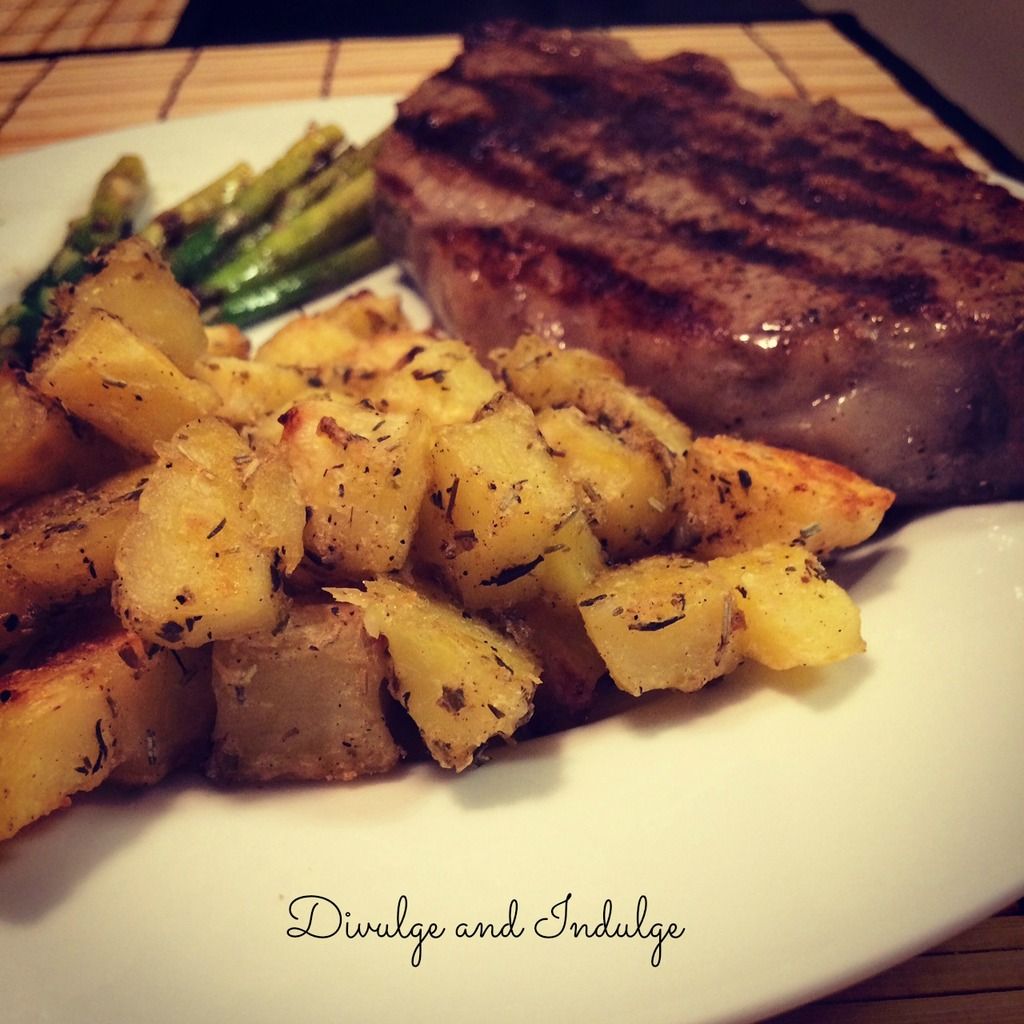 I know I already posted this picture on Instagram, but I wanted to include it here as well. This was such an awesome meal!
Lemon Herb Roasted Potatoes
Adapted ever so slightly from a recipe on
Rock Recipes
.
Ingredient List:
8-12 medium Yukon Gold potatoes, peeled and diced into very small (about 1 inch) chunks
1 lemon
2 tbsp olive oil
2 tsp garlic salt
2 tsp black pepper
2 tsp oregano
2 tsp rosemary
2 tsp thyme
Instructions:
1. Preheat the oven to 375 degrees.
2.
Bring a large pot of salted water to a boil.
3. Parboil the potatoes for 3-5 minutes. (If you don't know what that means, don't feel bad ... I didn't either. After consulting with Google, I found that "parboil" is just a fancy term for boiling something until it has barely softened.) I would strongly suggest sticking close to the pot while the potatoes are cooking to ensure they don't get too soft.
4. Drain the potatoes and place them in a medium bowl. Let them stand for 5 minutes.
5. Squeeze the juice from the lemon into the potatoes, tossing several times so that the potatoes absorb the juice (they should begin to soften a little more as they soak up the juice).
6. Add the garlic salt, black pepper, oregano, rosemary, and thyme. Stir to combine.
7. Pour in the olive oil, stirring to coat the potatoes as evenly as possible. (The potatoes will be much softer at this point, which is why it's very important not to boil them too long in the first step!)
8. Line a cookie sheet with aluminum foil and spray it with cooking spray.
9. Place the potatoes in a single layer across the lined cookie sheet and bake for 1 hour, or until they begin to get crispy on the outside. (The original recipe recommends turning them every 20 minutes, but I didn't. I would recommend checking them every 20 minutes or so to make sure they aren't sticking, though.)
These potatoes are seriously amazing: crispy on the outside and buttery soft with a burst of lemon and herb flavor on the inside. They were the perfect side for the steak Eric grilled a couple of weeks ago. I'll definitely be making these again soon!