I know I've mentioned this before, but I love one pot meals. They're just as easy as crockpot meals, but they don't require a 4-8 hour wait. And nothing is better than only having one pan to clean up after making dinner (except maybe having no pans ... But that's obviously never going to happen).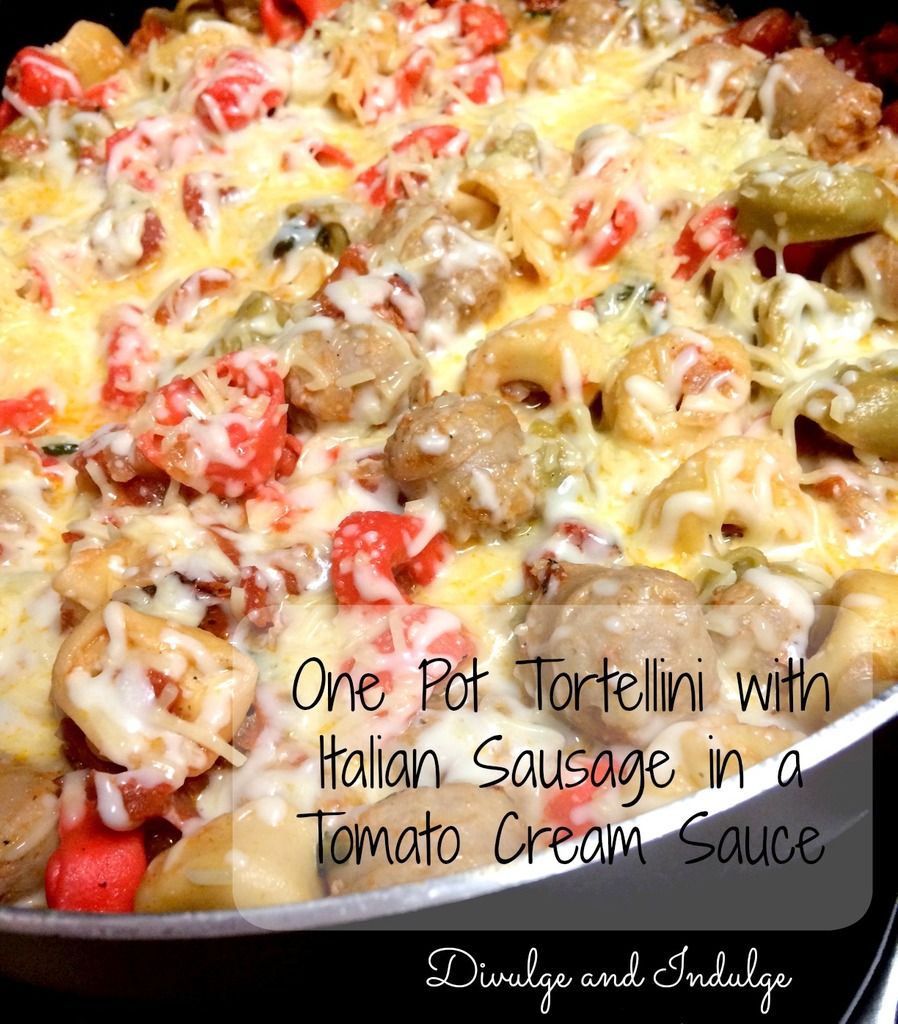 Is there anything better than pasta with a creamy sauce and lots of melty cheese?


I love having recipes like this on hand for the nights when I'm too busy to make an elaborate dinner. While it's definitely not healthy, it is delicious. It's also quick ... It's on the table in just 20-30 minutes with minimal prep and minimal effort.
If you're looking for another one pot pasta dinner to add to your recipe collection, look no further. This one won't disappoint!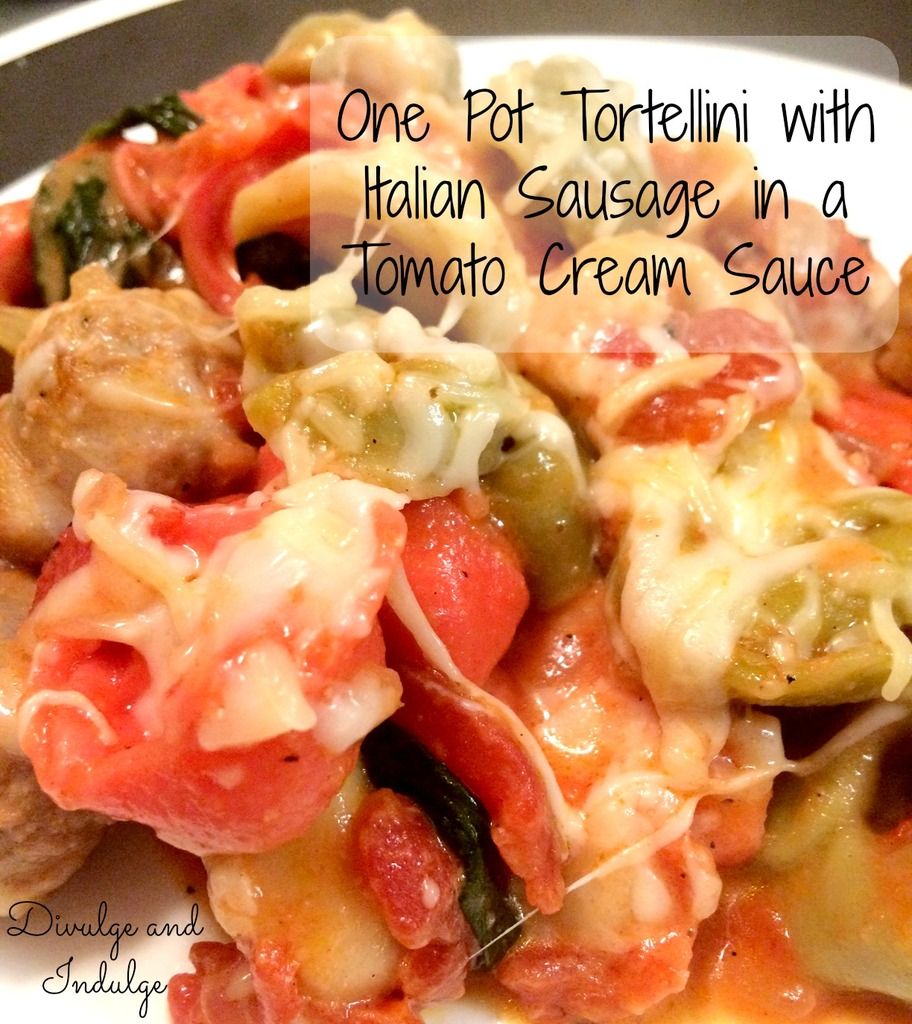 A closer look at the cheesy, creamy goodness.
One Pot Tortellini with Italian Sausage in a Tomato Cream Sauce
Adapted from a recipe on Yellow Bliss Road.
Ingredient List:
1 20 oz. package frozen or refrigerated cheese tortellini (I used frozen tri-color tortellini.)

3-5 Italian sausage links, sliced (I only used 3, but I'm planning to use more the next time I make this. 3 didn't seem like enough for us, but it could be plenty for those who don't like tons of meat in their pasta dishes.)

1 tbsp olive oil

1 tsp sea salt

1 tsp black pepper

1 cup white onion, diced

2 14.5 oz. cans diced fire roasted garlic tomatoes

1 cup fresh spinach

1 cup shredded mozzarella cheese

1 cup shredded Parmesan cheese

1 cup chicken broth

1/4 cup heavy cream
Instructions:
1. Heat the olive oil in a large skillet over medium heat. Add the onion and cook for about 5 minutes, or until softened.
2. Add the sliced Italian sausage, and cook until browned.
3. After the sausage is thoroughly cooked, add the chicken broth, fire roasted tomatoes, tortellini, sea salt, and black pepper. Bring the mixture to a boil, stirring occasionally.
4. Turn the heat down to low, and allow the pasta, sausage, and sauce to simmer for about 7 minutes.
5. Add the spinach to the skillet, stirring well to incorporate it into the sauce. Turn the heat up to medium low and cover. Cook for another 8 minutes (or until the pasta is cooked through), stirring occasionally.
6. Remove the skillet from heat, and pour in the heavy cream. Stir to blend the cream into the sauce.
7. Sprinkle the mozzarella and Parmesan cheeses over the top. Cover and allow to sit until the cheese has melted.
I served this meal with a simple green salad (mostly to offset the heavy cream and tons of cheese). This meal was pretty perfect, but I may play around with it in the future since it's a great base recipe with lots of options (different meats, sauces, cheeses, etc.).