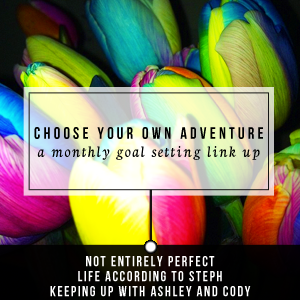 I may have taken a break from blogging in March, but I didn't forget about my goals for the month. January and February were pretty awful in terms of accomplishing my personal challenge goals, so I was determined to cross more things off my list this time around.
In March I wanted to:
1. Call/text friends more often.
2. Have at least one friend "date."
3. Have a date night with Eric.
4. Call my mom at least once.
5. Continue going to yoga classes 2-3 times each week.
Here's how I did:
1. I didn't reach out to as many friends as I'd initially planned, but I did have some great conversations with the ones I got in touch with. I think quality is more important than quantity anyway, so this one can definitely be crossed off!
2. I had another Skype date with a couple of my girlfriends as planned, but that's the only friend date I had this month. That's okay, though ... We spent several hours talking, laughing, and drinking wine (just like old times when we all lived in the same city!), and it was so much fun. We're trying to figure out the best time to get together in person as well, so that's something to look forward to!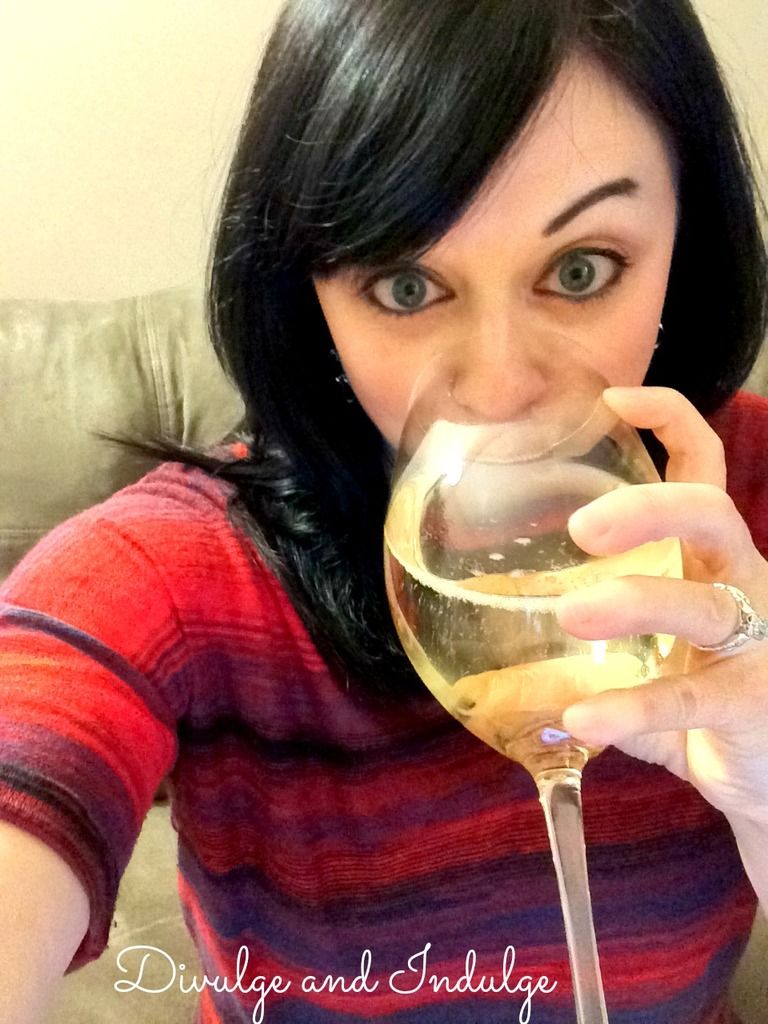 A selfie featuring the Prosecco I bought for the Skype date. It was so good!
3. I wrote all about my date night with Eric in
this post
. He spent a week in Arizona visiting his younger brother so we didn't have many opportunities to go out, but at least we managed to get one date night in!
4. I managed to let the entire month of March pass by without calling my mom. We texted a few times, but, for whatever reason, calling her always seemed to slip my mind until it was too late in the evening or I didn't have a lot of time to talk. I think I should be able to find some time to call her this month, though, so hopefully I can make up for completely slacking on this goal!
5. I'm happy to report that I've been going to yoga 2-3 times every week! I missed class a couple of times this month (once for a hair appointment and once because I was so tired when I got home from work that I fell asleep reading on the couch and woke up almost 3 hours later ... 15 minutes before my class was supposed to end), but I've gone to all of my other classes this month. Unfortunately, my eating habits have been pretty awful lately (having the place to myself for a week basically guaranteed that I'd be eating a bunch of fast food), so I don't feel like I've lost any weight or gotten more toned ... But at least I'm working my mind and body regularly. Baby steps, I guess.
I'll be back tomorrow to share my April goals. The theme for this month is
finance
, so I'm planning to come up with some ideas to curb my spending a little. I feel like it was out of control last month (mostly due to eating out so often and buying a ton of coffee drinks at work), so it will be nice to cut back.