If you've been reading this blog for any length of time, you probably already know how much I love music and making playlists.
Unfortunately, sometimes I have trouble coming up with a great theme for those playlists. I had a few ideas this month, but none of them really seemed right ... Nothing really fit in with any of my other posts or experiences in May.
So instead of coming up with an awesome playlist that perfectly describes the month of May for me, I've decided to revert to my old standby theme: "shit I like." It's not really a theme, but it
is
a way for me to share some of my current favorite songs with anyone who checks out my blog.
I'll try to be a little more creative next month, I promise! But for now, please enjoy a few of the songs I can't get enough of right now. (Please note that since my playlist last month only featured songs by The Decemberists, I refrained from adding any here ... I thought that might be overkill. I've been listening to them a lot lately, though, and today is particularly exciting because I'm seeing them live
tonight
!)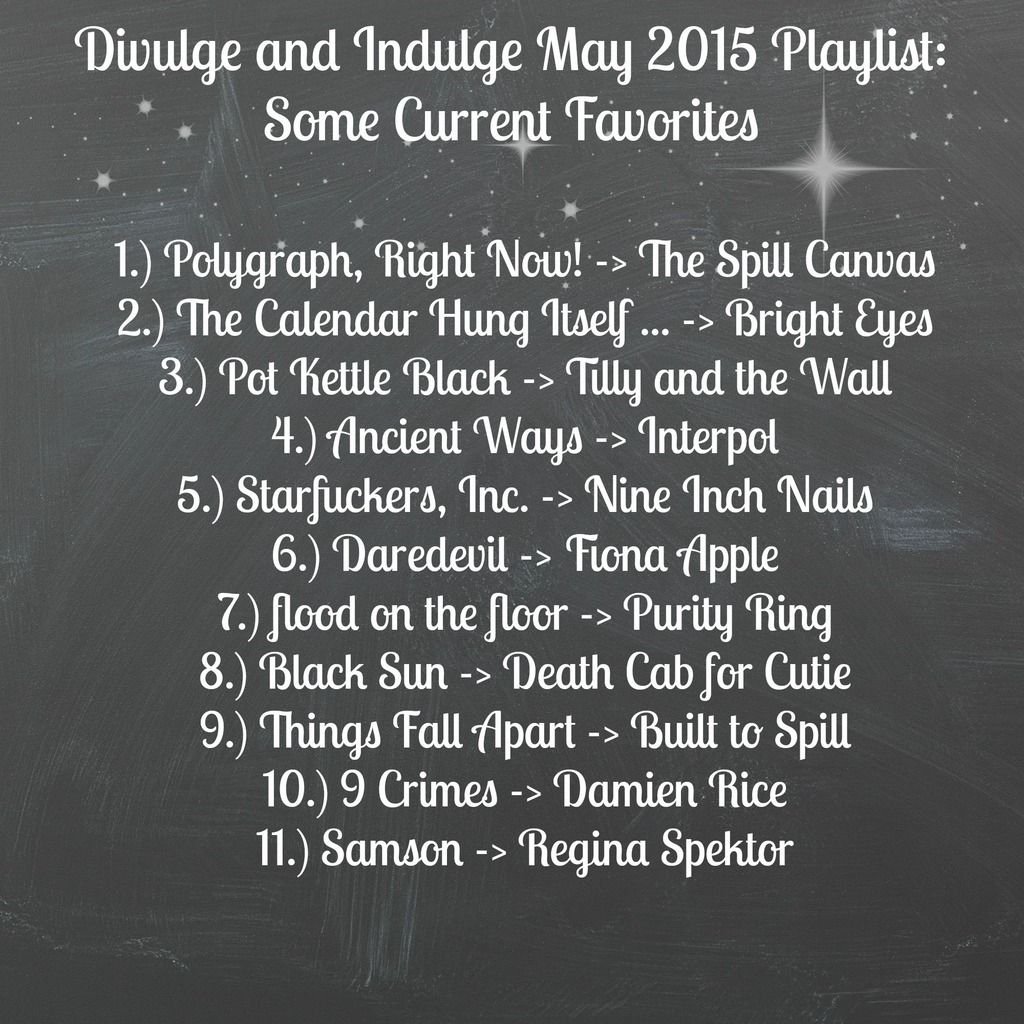 Oh, and one last (unrelated) thing before I share the actual playlist. I'm going out of town yet again next week. I'll be attending a conference in Philadelphia for work, and I'm planning to travel as light as possible ... So that means no laptop for a week (which, for me, also means I won't be keeping up with my blog). I'm a little more organized this time around so a few scheduled posts will pop up while I'm away, but don't be offended if it takes me a little longer than usual to respond to comments.