Sometimes I try to cook things that are seasonally appropriate, like the
Tortellini Soup
I featured last week or the
Pumpkin Pecan French Toast
I posted last October. Other times, like today, I just share a recipe because I think it's good.
This salmon meal may be more spring/summer than fall/winter, but it's definitely worth trying ... Especially if you're looking for a quick, healthy weeknight dinner. I made this last week and it almost made up for the fact that I also had Taco Bell for dinner. Twice. (Their new online ordering system just makes it too damn easy.) At least I worked out a few times ... Right?
I'll try not to focus on my terrible eating habits right now, though. (That's another post for another time.) Instead, I'm going to focus on this delicious salmon dish.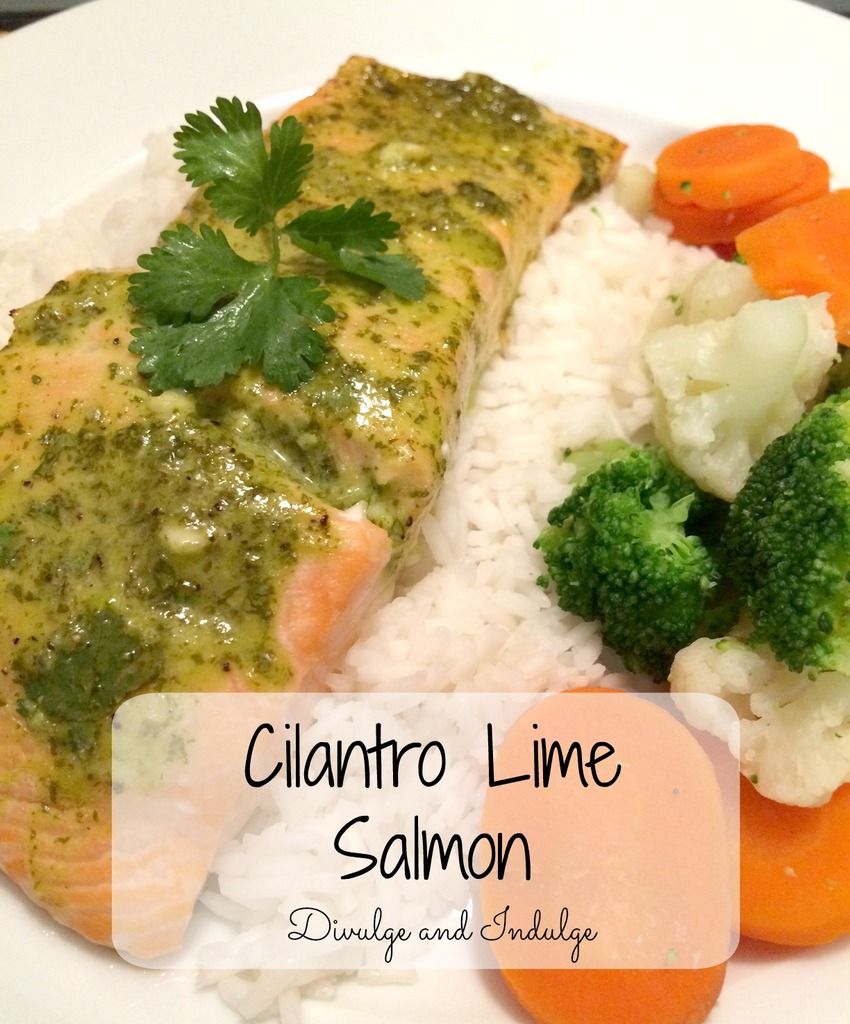 Adapted ever so slightly from a recipe on
Closet Cooking
.
Ingredient List:
2 salmon fillets
2 tbsp olive oil
1/4 cup fresh cilantro, roughly chopped
2 cloves garlic, roughly chopped (I often rely on jarred, pre-minced garlic, but I feel like a simple sauce like this really benefits from fresh garlic.)
1 lime
1 jalapeño pepper, roughly chopped (optional)
1/4 tsp sea salt
1/4 tsp black pepper
Instructions:
1. Preheat the oven to 400 degrees.
2. Line a baking sheet with aluminum foil and coat with cooking spray.
3. Blend the olive oil, cilantro, garlic,
jalapeño pepper (if you opt to use one), and the juice from the lime together in a food processor or blender until smooth.
4. Place the salmon fillets on the baking sheet and season with the sea salt and black pepper.
5. Spread the cilantro lime sauce over each fillet.
6. Bake the fish for 10-15 minutes, or until it flakes easily with a fork. (I left my salmon in the oven for 13 minutes, and it was the perfect buttery, melt-in-your-mouth texture.)
As you can see, this is an incredibly simple meal. I love that it requires very little time and effort, yet tastes amazing. This recipe also allows for some adjustment to the spice level since you can opt to include jalapeño pepper or leave it out completely. (I've made this both ways, and I prefer it with the jalapeño, while Eric prefers it without.)

I served this fish over a bed of long grain white rice with a side of mixed vegetables. This was easily the healthiest (and most effortless!) meal I made at home last week.