I was originally going to do a slightly more in-depth overview of the last couple of months for the link-up with
Kristen
and
Gretchen
today, but time kind of got away from me ... So this is what you get.
Currently I'm:

Reading:
Version Control
by Dexter Palmer. Truth? I placed a hold on it at my library simply because I thought the cover was cool.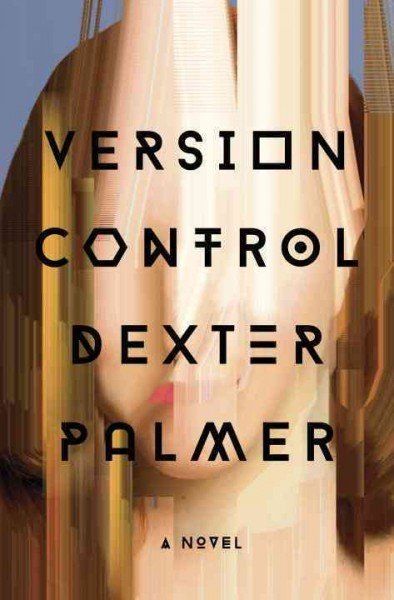 It's not really what I expected based on the library and Goodreads summaries, but that's not necessarily a bad thing.
Up next:
Hidden Bodies
by Caroline Kepnes. I probably should have read this one first since there are several holds on it at the library, but I'd just finished a crime thriller and wasn't in the mood to read a book with a sociopathic main character.
Listening To:
A completely random mix of things. Right now I'd say I've mostly been listening to this:
And this:
I clearly wasn't kidding when I said I've been listening to a completely random mix of things.
Wishing:
I could spend time with my mom this weekend for Mother's Day.
Spending:
$0.00 for 5 books from Barnes & Noble. I know it sounds too good to be true, but it is. I had a couple of gift cards that covered the entire cost of the purchase,
and
I actually earned a little over $3.00 by ordering them through Swagbucks. So basically I got paid to shop for books. (Just don't remind me that I was going to try
not
to buy any books until I read at least a few that were already sitting on my shelves.)
Trying:
A few new (to me) restaurants.
Eric and I went to
Block 16
last month. I ordered the Dragon Wrap with chicken, he got the pulled pork roll, and we got an order of Duck Duck Goose Fries to share. (Those fries are topped with duck confit and are just as delicious as I imagined they'd be!)
We also met up with my friend Danielle last Saturday for drinks and food at
Blatt Beer and Table
. She happened to be in town for work, and we decided to use that as an excuse to pig out. The picture on the left is round one: Buffalo Chachos, pretzel bites, and chicharones with lots of hot sauce. The picture on the right is round two: falafel, chicken fingers, and pulled pork on top of a cornbread waffle.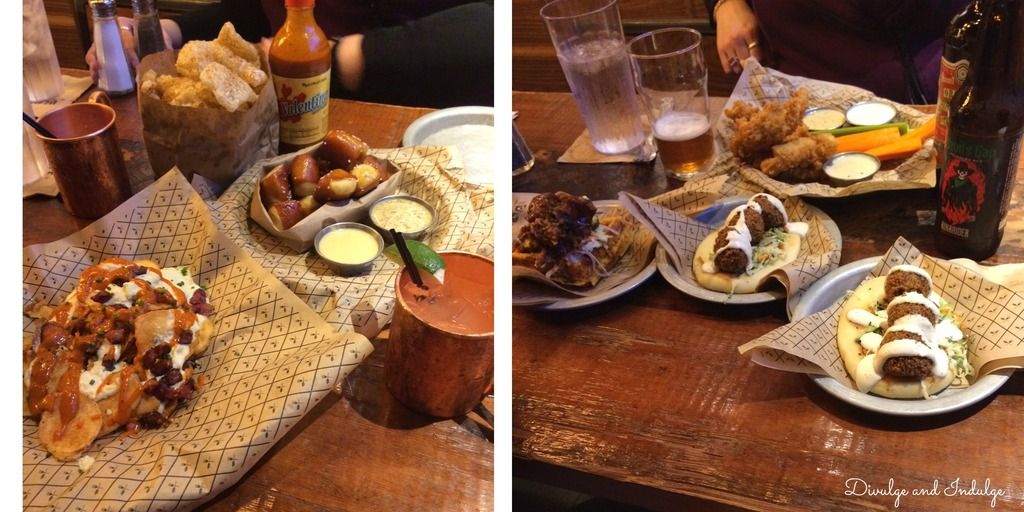 I'm also going out with my friend Elaine for shopping and dinner this Saturday, and we're planning to try the new
"fancy" food court
at one of the malls. That may sound weird (I mean, who gets excited about eating at a food court?), but I think this place looks awesome. It definitely beats grabbing Taco Bell after a long day of shopping!
Thinking:
That this post is actually becoming much longer than I thought it would be when I sat down to write it.
Craving:
Donuts. More specifically, Dunkin' Donuts donuts. I managed to talk Eric into going with me a couple of weekends ago to pick up half a dozen donuts plus a couple of iced coffees, and now I want to eat them every day. (I didn't take pictures of any of this because I scarfed down two donuts in about 30 seconds and only then considered the fact that "good" bloggers remember to take pictures
before
most of their shit is gone. Whatever, it's fine.)
Loving:
The fact that lately some days have been perfect for taking walks around the neighborhood.
Planning:
To tackle some of the things on my "To Do" list next week while Eric is traveling for work. I don't know why, but it always seems easier to get shit done when he's not home. Hopefully it will be a productive week!