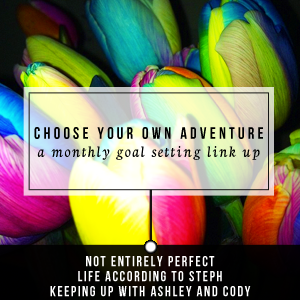 It's the first Thursday of the month, so it's time to share the results of my
November organization challenge
. If you've been reading my blog lately you probably already know that I spent a good portion of November traveling. Because of the extended time away from home, I kept my goals for November simple.
To recap, my original goals were as follows:
1. Create (and stick to!) a posting schedule for this blog.
2. Claim my blog on
Bloglovin
.
Pretty simple, right? Well, here's how I did:
1. I started adding post ideas to a schedule in a note on my iPhone. I like keeping the schedule on my phone because I rarely go anywhere without it. This obviously makes it easy for me to add new post ideas as I think of them regardless of where I am. So far I've been able to come up with quite a few ideas for future posts and have been doing well with sticking to the posting schedule. I actually have a schedule made up that will take me through mid-January, which is really nice. No more sitting in front of the computer staring at a blank screen in hopes that maybe some inspiration will strike. (I mean, I guess that could still happen, but it hasn't lately!)
2. I haven't claimed my blog yet. I kept thinking about it, but for some reason I just never did. That changes today! I'm adding the required link in this post, so if you're a Bloglovin user, please
follow me
so I don't look like a sad, pathetic blogger with 0 followers!
As I said, I kept my goals short and simple for November. And, since the month of December can get pretty hectic with all of the holiday get-togethers, I'm going to try to keep my goals for the upcoming month simple as well (which is funny, since the theme for
December's personal challenge
is all about simplifying). This might be a tough one for me, though. Stay tuned for my post on those goals tomorrow!