I can't say enough great things about this recipe. It was amazing!
I love dinners that are simple enough to make during a busy weeknight, especially if they can be made in one pot. Based on that alone, I knew this meal would be a winner.
I didn't expect to love it as much as I did, though. It was flavorful and delicious, and tasted like something that took considerable time and effort to make.
And the rice was perfect. Sometimes the rice in one pot meals isn't as fluffy as I would like, but somehow the rice in this dish turned out exactly the way I'd hoped it would.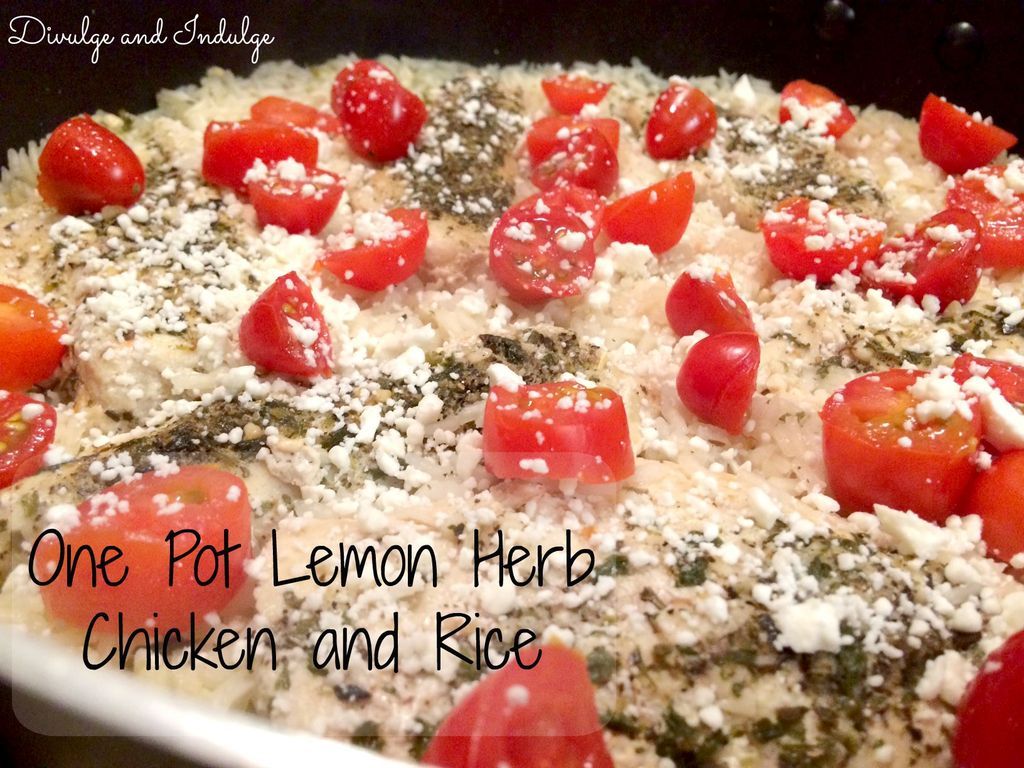 I made a few changes to the original recipe, but it really didn't need much tweaking. This is definitely one of those cases when keeping things simple is best!
One Pot Lemon Herb Chicken and Rice
Adapted ever so slightly from a recipe on
Creme de la Crumb
.
Ingredient List:
6 thin boneless, skinless chicken breasts
2 tbsp low fat margarine or butter (I used low fat margarine.)
2 cloves garlic (or, if you're lazy like me, the equivalent of jarred, pre-minced garlic)
1 tsp sea salt
1 tsp black pepper
1 tsp dried parsley
2 tsp oregano
1 tsp Mrs. Dash Italian Medley
1 lemon
1/2 cup white wine
2 1/4 cup chicken broth
1 1/2 cups uncooked long grain white rice
12-15 grape tomatoes, halved
1/3 cup crumbled feta cheese (plus additional for serving, if desired)
Instructions:
1. Melt the butter in a large skillet over medium heat.
2. Once the butter has melted, add the minced garlic and cook for about 30 seconds (or until fragrant).
3. Season the chicken on both sides with the sea salt, black pepper, dried parsley, oregano, and Mrs. Dash Italian Medley, then add it to the skillet. Cook for about 3-4 minutes on each side, then remove to a plate.
4. Add the rice, chicken broth, and white wine to the skillet. Squeeze the juice from the lemon over the ingredients in the skillet.
5. Place the chicken on top of the rice and liquid, then cover and simmer over medium low heat for 20-25 minutes (or until no liquid remains).
6. When about 3-5 minutes of cook time remain, add the sliced grape tomatoes and replace the lid.
7. After it has finished cooking, sprinkle the top of the chicken and rice with the crumbled feta cheese.
As you can see from the second picture, I served this with a side of oven roasted asparagus. So delicious!