On Saturday, Eric went to his parents' house to watch the Husker game and stayed for dinner. I opted not to go in favor of getting through my portion of the decluttering/deep cleaning that needed to be done. It wasn't fun, but I was incredibly productive and felt it was a better use of my time than watching football (which is something I don't even really enjoy).
On nights like those, when I'm responsible for figuring out dinner for one, I usually just go with something simple that requires little to no cleanup. That usually means heating up a frozen pizza or a can of soup, or ordering takeout.
This Saturday, however, I wasn't really in the mood for any of that. I was starving after my cleaning frenzy, so I knew I needed something filling but quick. I decided to raid the kitchen to see what we had that I could turn into an actual decent meal, and the result is the recipe I'm sharing today.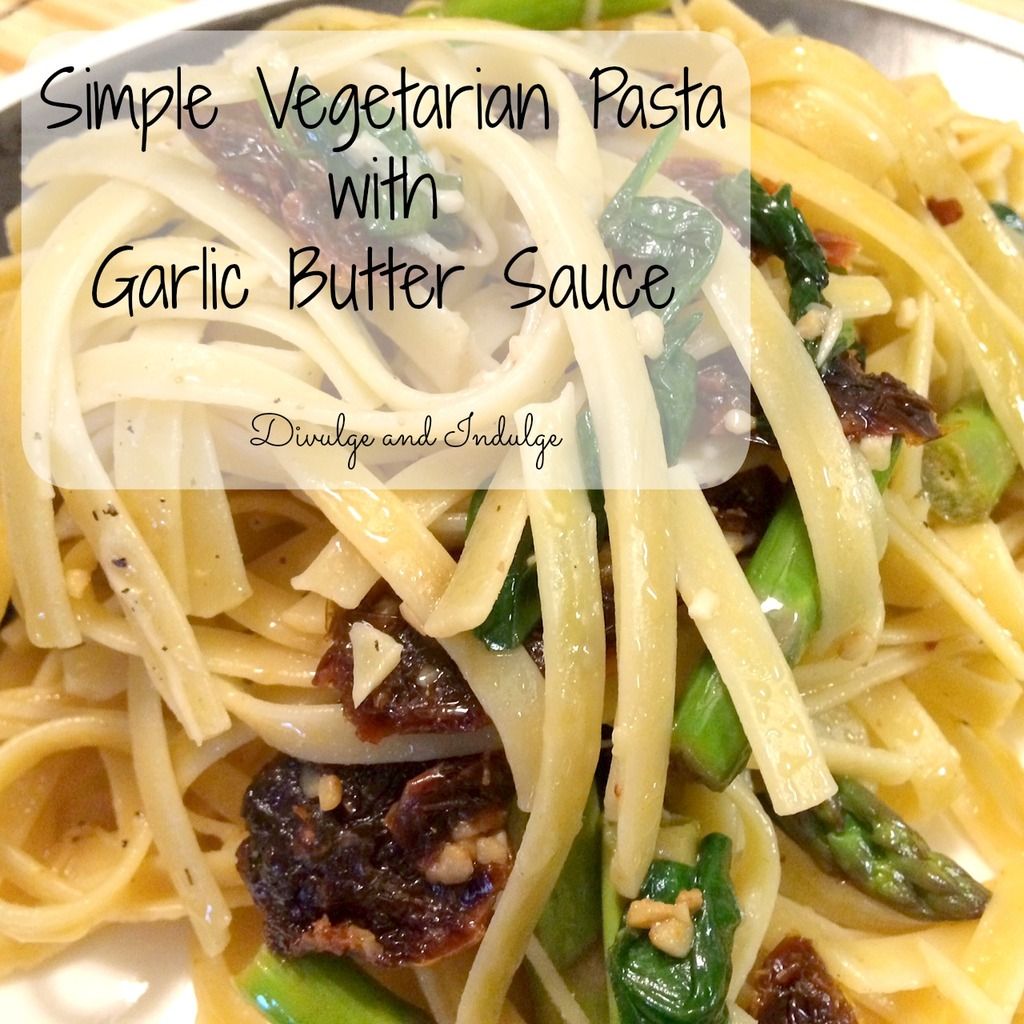 When I threw this together, I had no idea whether or not it would be good. I figured the flavors would probably be decent, but I wasn't expecting much. I decided to take a picture just in case it was good enough to post on the blog (though it's not the greatest picture since I was too hungry to really bother with plating), and then sat down to eat.
After only one bite, I knew I'd be posting it here. (I then proceeded to Instagram it because, you know, that's what people do these days.) It's an incredibly simple yet flavorful meal. (Not to mention the fact that I was proud of myself for not resorting to Chinese takeout or a frozen dinner!)
This recipe should make enough for at least two people. However, if you're completely ravenous and don't give a fuck about how many carbohydrates and calories you consume (i.e. me on Saturday night), it will only feed one. I wish I were joking, but I'm not. I wolfed down the entire thing and then proceeded to eat some applesauce. (And this is why I need to stick with my
"get back into a regular workout routine" goal
this month!)
Simple Vegetarian Pasta with Garlic Butter Sauce
A Divulge and Indulge original recipe.
Ingredient List:
6-8 oz. fettuccine or other long noodles (This is half a box or slightly less if you're only using 6 oz. of pasta.)
2 tbsp unsalted butter
2 cloves garlic (or, if you're lazy like me, the equivalent of jarred, pre-minced garlic)
1/4 cup sun-dried tomatoes, thinly sliced (I didn't use sun-dried tomatoes packed in oil for this, but you probably could as long as all of the oil is drained from the tomatoes you're adding to the meal.)
1/2 cup fresh spinach leaves
1/3 cup asparagus spears, washed, trimmed, and cut into thirds (This will be about 4 or 5 spears.)
1/4 tsp crushed red pepper flakes
1 tsp black pepper
1/4 cup shredded Parmesan cheese
Instructions:
1. Bring a large pot of salted water to a boil.
2. Melt the unsalted butter in a medium saucepan over medium heat.
3. Once the butter has melted, add the garlic and cook for about 30 seconds to 1 minute (or until fragrant).
4. Add the sun-dried tomatoes, spinach, and asparagus to the butter and garlic. Cook over medium low heat for about 10-15 minutes, or until the asparagus is cooked and the spinach has wilted.
5. While the sauce is cooking, add the pasta to the boiling water. Cook according to package directions until al dente and drain.
6. Mix the sauce with the drained pasta, tossing several times to coat evenly.
7. Add the crushed red pepper flakes, black pepper, and shredded Parmesan cheese, tossing again to coat evenly.
Now that I know how easy it can be to create something out of random things we have in our kitchen, I may try to do this a little more often. While every meal might not be as delicious as this one, it's a great way to use things up instead of wasting them. (Which, unfortunately, seems to happen a lot. We'll buy something for a specific recipe, use half of it, and the rest goes untouched.)
If I can start wasting less, I'll be really happy. And feeling like I can actually come up with great recipes on my own (no matter how simple they are) is an added bonus!